Owner builders or anyone planning to build a sustainable home can gain a lot of confidence by engaging the service of Greenify Consulting project management to help manage your construction.
We specialise in complete project delivery from design to construction management.
Programs are made specifically for your project which contain forecast cost and cash flows for the entire project. The project is broken into a simple to understand sequence of works that tracks the progress of your job.
Updated cash flow reports keep you on track of your finances.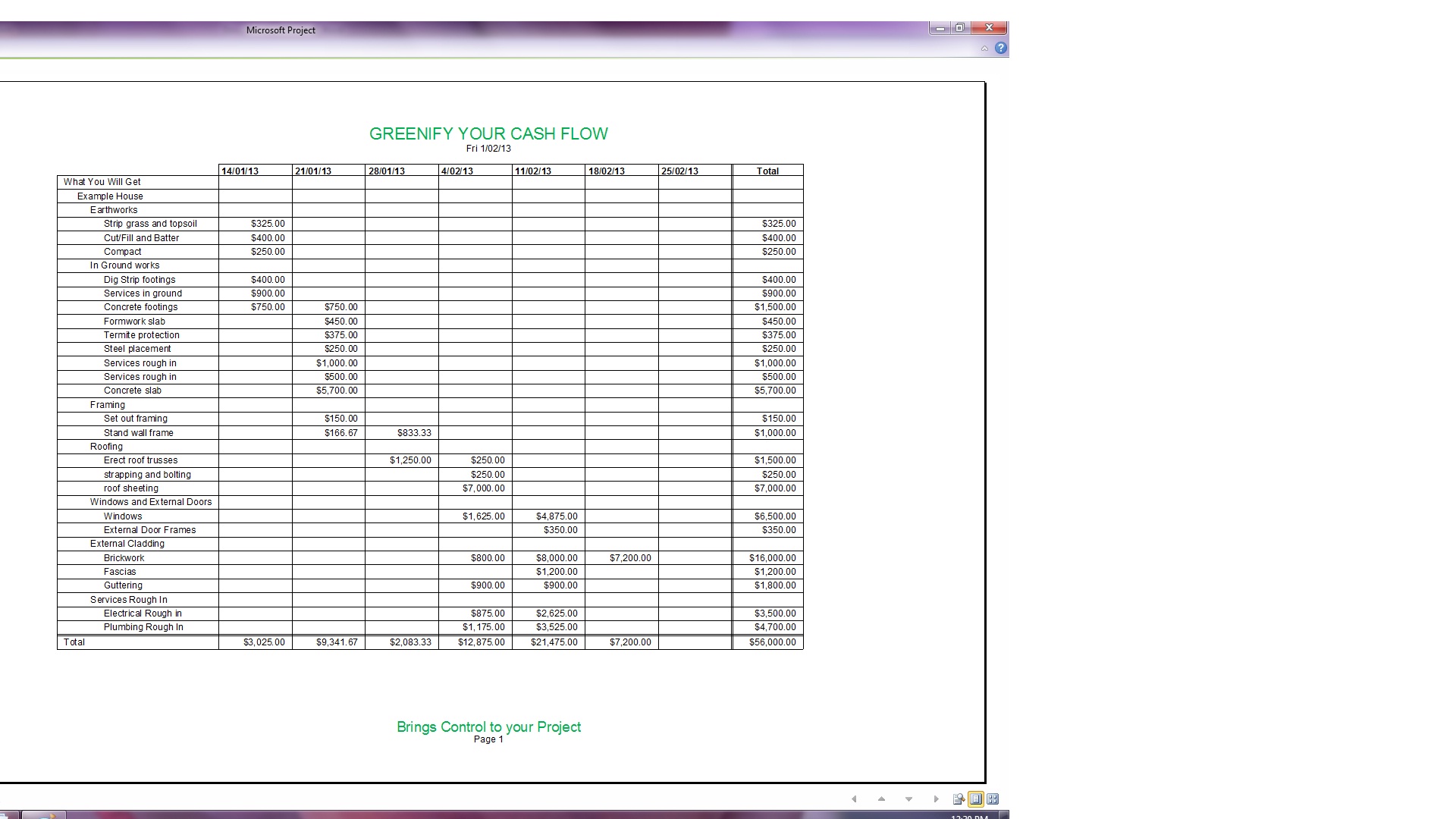 Managing the seemingly complicated task of construction has never been easier with our system.
Download your own spreadsheet templates and calculators to keep you on top of your planning.